Continuing Management of Pre-Diabetes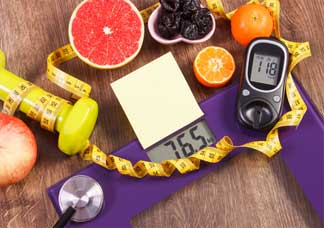 class details

Continuing Management of Pre-Diabetes
Have you attended the Understanding Pre-Diabetes class and want to continue learning?
We offer updates and refreshers to keep you motivated.
You can change your future by continuing to take care of your health!
Review your blood work results
Refresh your understanding of healthy eating and active living
Get tips on planning for your lifestyle changes
Get updates and more!
Continuing Management of Pre-Diabetes is FREE OF CHARGE and open to patients and community residents.
This is a virtual workshop.
You must pre-register to be provided with an OTN link and instructions to join this group. You will need access to a computer, tablet or smart phone but you do not need a camera. You will need an email address for registration and to access the group.
To register: Visit our website at www.ewfht.ca (please see workshop calendar).
* Must be 18 or older to attend
** You will be emailed an OTN link the week prior to group.
If you do not receive an email with link please check your junk/spam folder.
***Please complete blood work 2 weeks prior to the group follow up. (If you require a requisition please email contact@ewfht.ca).
-Patients, blood work results will be emailed to you a week before the group.
-Community residents, ask your doctor for a copy of your results.


Online registration - select a class from the list below
Upcoming classes:
| | | | | | | | |
| --- | --- | --- | --- | --- | --- | --- | --- |
| Mon | 12th Apr | 2:30pm - 3:30pm | * Virtual Mtg * | | | | 14 spaces available |
| Thu | 13th May | 1:30pm - 2:30pm | * Virtual Mtg * | | | | 14 spaces available |
| Tue | 1st Jun | 6:00pm - 7:00pm | * Virtual Mtg * | | | | 15 spaces available |