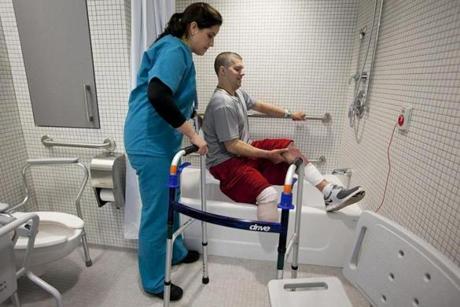 Occupational Therapy (OT)
Program Details
(
Back to Programs
)
Occupational Therapy (OT) is offered at the East Wellington Family Health Team to help patients of all ages to overcome barriers in their everyday lives so that they can do more and live better. The OT helps patients to solve problems that interfere with their ability to manage their self-care (eg. getting dressed and showered, eating, mobilizing around their home or community), to manage their normal daily living activities (eg. meal preparation, household management, going to work or school, driving and transportation) and enjoy their leisure activities (eg. community and social interests, gardening, sports).
The OT with the EWFHT participates specifically in the assessment and treatment of patients referred to the Memory Clinic and Low Back Pain Program, as well as visiting with patients with other chronic medical conditions (eg. dementia, arthritis, COPD, Parkinsons disease, MS), acute medical needs (eg. post-operative care, hand injuries) and for home safety assessments and falls prevention. The OT may also help caregivers to develop strategies to support their loved ones at home, manage caregiver stress and prevent injury.
Referrals:
Patients are referred to the OT by their family doctor or by another interdisciplinary health care professional working at the EWFHT. There is no cost for this type of support.