The Mediterranean Diet for Good Health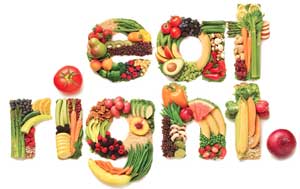 class details
The Mediterranean Diet (MedDiet) is a lifestyle pattern that has many benefits for improving physical and mental health. Research on the MedDiet has shown a decreased risk of many chronic diseases including diabetes, heart disease and Alzheimer's. This pattern of eating contains many whole and plant-based foods common to various traditional eating patterns across the word. This workshop is for anyone who is interested in learning more about this way of eating and getting practical tips for making positive lifestyle changes!
This workshop is offered online and is FREE OF CHARGE, open to patients and community residents.
Please register to be provided with a link and instructions to join this webinar. You will need access to a computer, tablet or smart phone but you do not need a camera. You will need an email address for registration and to access the webinar.
You must pre-register, either online below or by calling: 519-833-7576 ext 362
* Must be 18 or older to attend
** You will be provided a link via email to attend this workshop.
You will be emailed a link when you register and again two days before and one hour before the class. This same link will be used to attend the class. If you do not receive an email with link please check your junk/spam folder. If you experience problems connecting please email alliedprograms@ewfht.ca


Online registration - select a class from the list below
Upcoming classes:
| | | | | | | | | |
| --- | --- | --- | --- | --- | --- | --- | --- | --- |
| Tue | 5 Dec | 12:30pm - 1:30pm | | * Virtual Mtg * | | | | 81 spaces available |
| Mon | 5 Feb | 1:00pm - 2:00pm | | * Virtual Mtg * | | | | 100 spaces available |
| Tue | 23 Apr | 4:00pm - 5:00pm | | * Virtual Mtg * | | | | 98 spaces available |