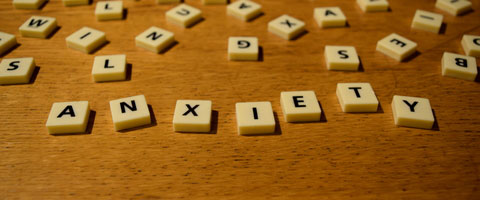 class details

In this 1-session workshop, you will learn:
How to influence factors that escalate anxiety and panic attacks

Practical strategies that reverse anxious sensations in the chest, head and body

How biofeedback may be used in training these self-regulation skills
Hosted live at the Erin clinic and broadcast to other sites via Telemedicine (TV).
Sessions presented and facilitated by Kathy Somers, University of Guelph's Stress Management and High Performance Clinic.
Anxiety - Dial it Down! is FREE OF CHARGE and open to patients and community residents.
Space is limited! You must pre-register, either online below or by calling: 519-833-7576 ext 362
* Must be 18 or older to attend
*Please arrive 10 minutes early to get seated - thank you


This class is not currently offered - please check back soon!
Testimonials
"Gives a great understanding of what anxiety is and great tools to recognize and work on anxiety" – Karen, Sept 2018

"I found this workshop extremely valuable. I look forward to trying these techniques out" – Marina, April 2019