Alzheimer Care Partner Support Group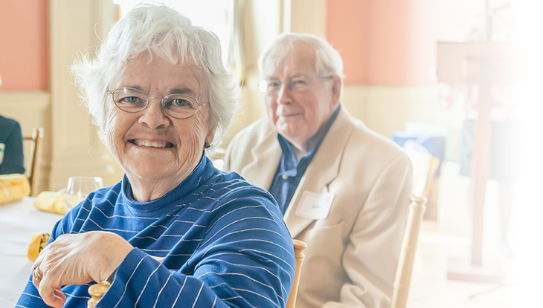 class details
This group is for family (and friends) of people living with Alzheimer's disease and other dementias.
The support group is an opportunity to:
connect with other caregivers
enhance your understanding of dementia; and
develop practical strategies for supporting a person living with dementia.
Held at the Erin clinic via Telemedicine (TV) and at other community sites:
Mount Forest - Mount Forest Family Health Team (525 Dublin St)
Ayr - North Dumfries Community Complex (2958 Greenfield Rd)
St. Jacobs - Woolwich Community Health Centre (10 Parkside Drive)
Fergus - The Upper Grand Family Health Team (107- 6420 Beatty Line N)
Alzheimer Care Partner Care Support Group is FREE OF CHARGE and open to patients and community residents.

4th Wednesday of every month beginning March 22, 2023

If you are interested in joining this class please call Alzheimer Society Waterloo Wellington at 519-742-1422 ext. 2090 to register.
Upcoming classes: